Samaritan House News Summer 2017
Open House & Picnic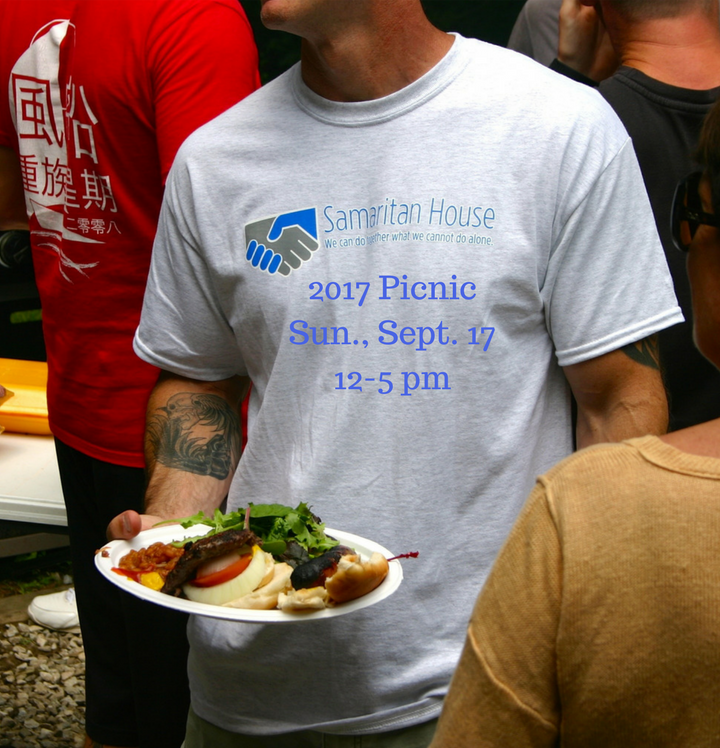 Inclement weather forecast postponed our annual picnic in June, but that won't stop us! Save the date for Sunday, September 17, from 12-5 pm and join us for free food, live music, entertainment for the kids as well as basketball and volleyball action all afternoon. We look forward to this event each year as an an opportunity to catch up with old friends and open our doors to new community friends. Staff and board members will be on hand for tours of the house and grounds. Admission is free and all are welcome.
Yoga Therapy at Sam House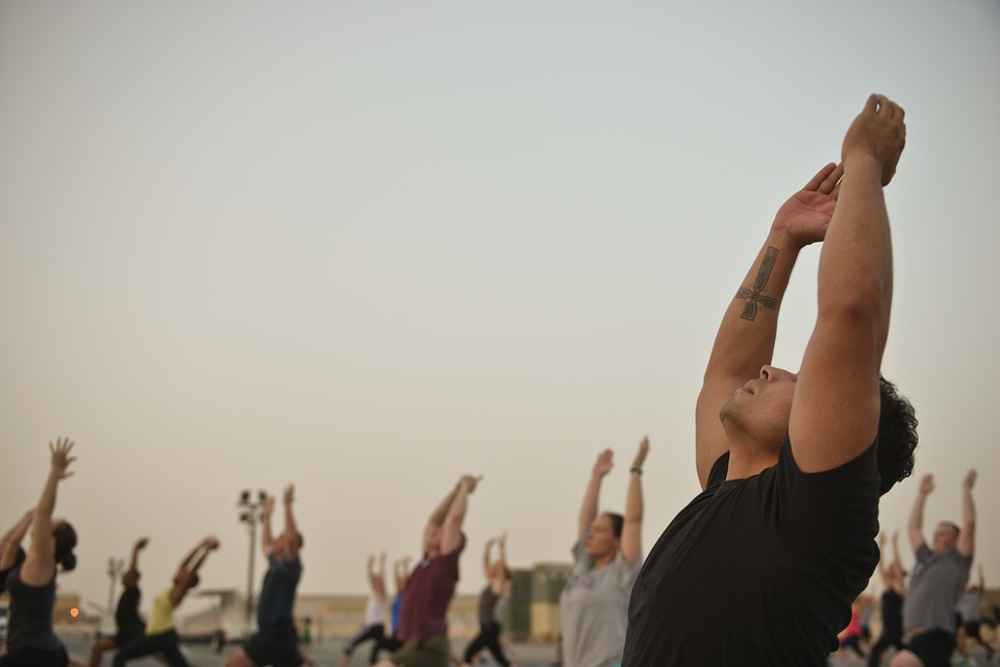 We are thrilled to welcome Stevie Fruehling of Thrive Yoga to Sam House to work with our clients. "Much of early recovery involves overcoming psychological pain, being able to manage difficult emotions, and moving through physical cravings. Yogic practices such as breathing techniques, mindfulness, and physical asana practice provide tangible tools that help alleviate these challenges. Current neuroscience research is showing how regular practice actually changes structures in the brain that help regulate emotions, put the "pause" on reactivity, and enhance a sense of overall well-being. These are techniques the Samaritan House clients can keep developing for the rest of their lives. " - Stevie Fruehling, Thrive Yoga
Kitchen On Point!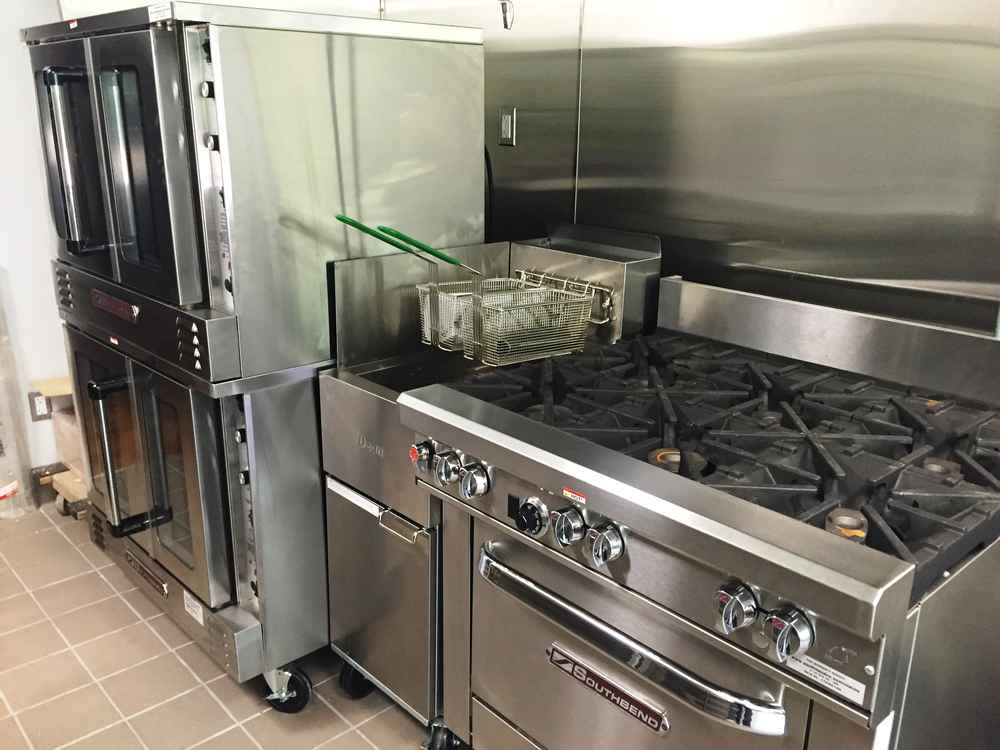 The kitchen renovation has made a world of difference! New appliances, cabinets, flooring and counter tops make are coming together like perfect ingredients in a favorite recipe. Thank you to all the donors, workers and volunteers who helped make this possible. We look forward to the inaugural meal soon!
What We're All About: Parents' Perspective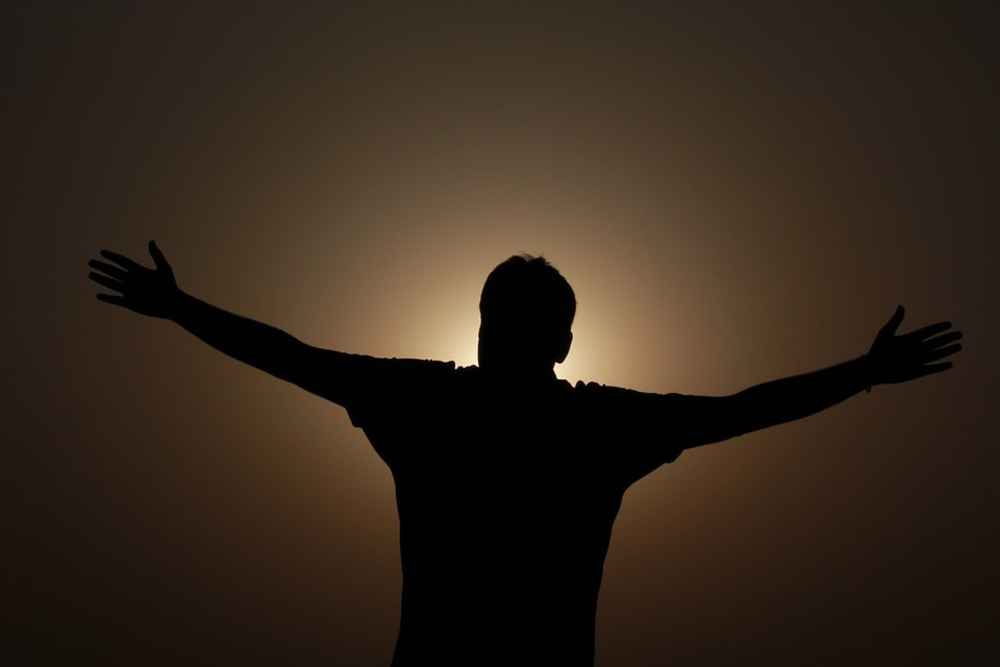 "They say it takes about a year of abstinence for a heroin addict's brain to return to its normal state of function. Our son Joseph's best and longest period of sobriety was two years out of a ten year daily battle with addiction. Those first crucial twelve months were spent at the Samaritan House." "It is because of the Samaritan House that we feel blessed to have been able to witness the transformation of our son into the young man he could and should have been. "We will be forever grateful to the Sam House and we thank you for the heartfelt brotherly love that is practiced and counseled there." - Kevin & Valerie